Collections
Shop for artwork based on themed collections. Each image may be purchased as a canvas print, framed print, metal print, and more! Every purchase comes with a 30-day money-back guarantee.
About Snake Jagger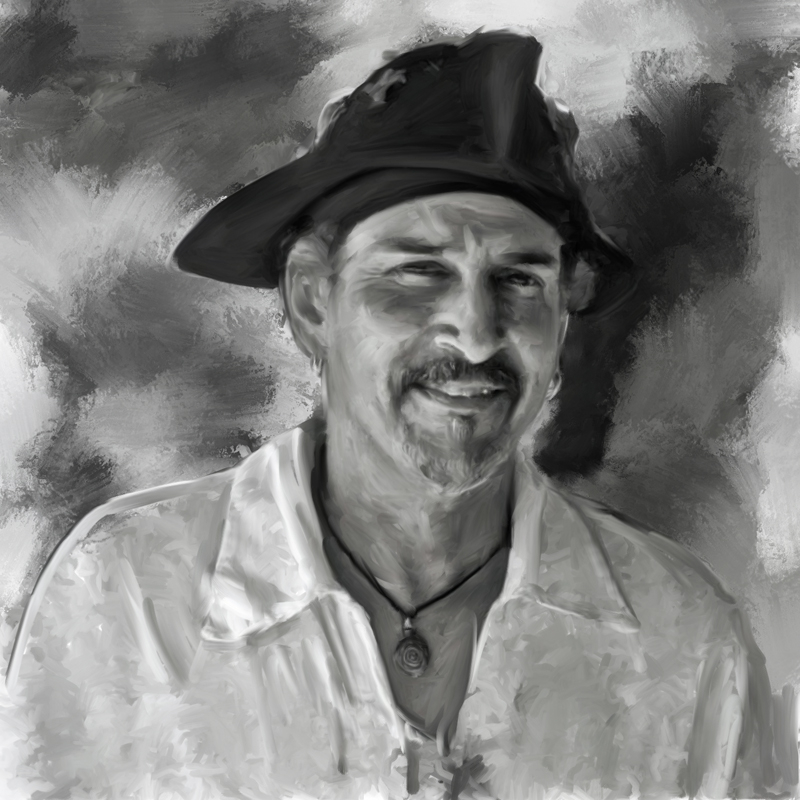 Born in Los Angeles in 1955, Jagger spent much of his time in the Palm Springs area where his father was employed by
Frank Sinatra. The Southern California outdoor life-style and the glamour of the entertainment world helped shape the
artist\'s perspective. He managed to combine his dual goals of living close to the land and entertaining people in his
ideal career as an artist.
Jaggers paintings are a blend of fact and fantasy. He begins with what he knows best - the California Desert - and
transforms that raw material into novel images that amaze and delight. His meticulous technique details every rock and
pebble, cactus thorn and palm frond, giving it an intense presence. This hyper-realism makes the images seem
uncanny, too perfect to be real.
Another favourite conceit is his special use of frames and shaped canvases. Some paintings are set in picture frames
that double as window frames. It is as if you are looking through a window at a distant vista. In other paintings, Snake
paints various borders around the edge of his compositions, which makes his paintings seem theatrical.
Jagger\'s interest in order began as a young child. Today he paints as an orderly place, as if each object has been
carefully placed by a master gardener. His landscapes are too pristine, too perfect. But that is their appeal. For Jagger,
the desert offers escape. His paintings allow us to share his sense of adventure.